1. When everything is ready, you may choose variety of our logistics services, we can help you ship your goods to more than 100 countries. Please feel free to contact us if you need any help.
Usually we provide 3-5 kinds of shipping services, and the charging standards for each service are different. You may view the below example.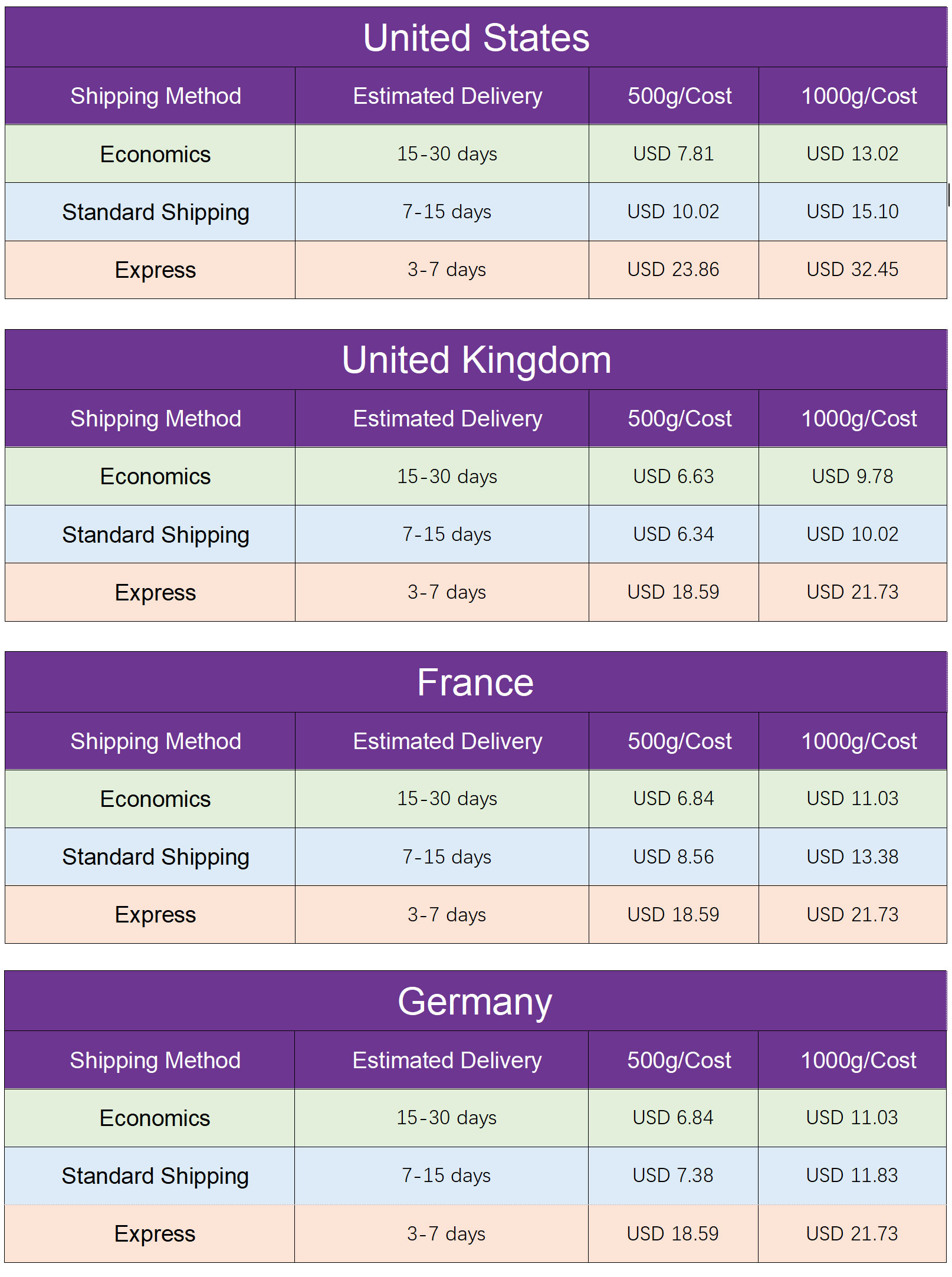 It's not actual shipping cost. If you need the real shipping cost please contact us.
2. Customs & Taxes
For example, in 2016 USA increased the minimum threshold for customs duties from $200 to $800, which means most goods valued below $800 are not subject to duties or taxes.
If the package has duties applied, it is your customer who is responsible for paying customs duties (or import taxes) on the items shipped from China across the US border. Make sure you add such information on your store so that your customers are aware that the items they ordered may come from abroad so they should expect to pay customs duties. The point of being upfront is to protect you from complaints or refund requests because of customs costs.
3. Prohibited and Restricted Items
There are items that are prohibited or restricted by law to enter the us, uk or other countries. You need to avoid or pay attention to these items when deciding on your dropshipping products if you want your customers to receive their packages with no problems.
For specific details, please check the customs import documents of the country.